9 June 2022

Bacha Coffee & Alessi Reinvent the La Conica Espresso Pot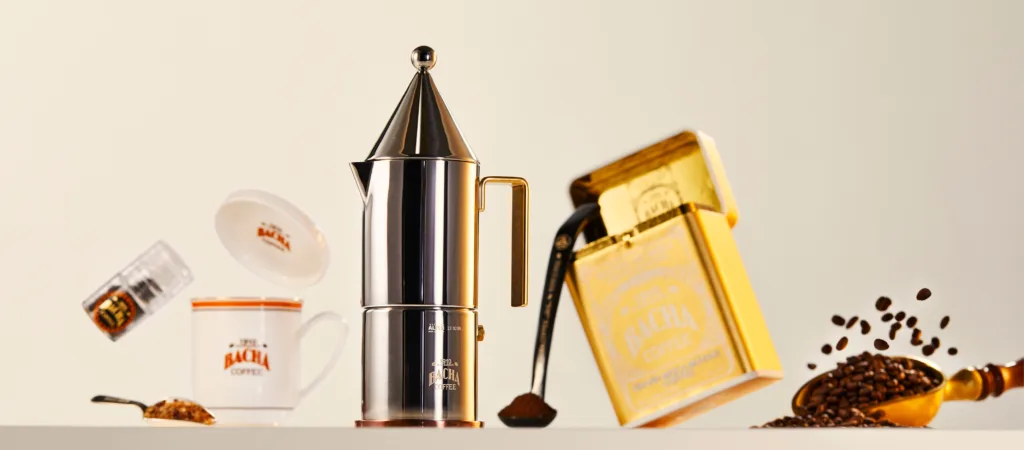 The esprsso pot: a timeless method of making espresso-style drinks that will never go out of style.
Bacha Coffee and heritage Italian houseware brand Alessi have launched a special edition espresso pot: La Conica. Functional yet beautifully designed, this coffee maker will complete your coffee experience at home. 
The Designer
Born in Milan between the two world wars, Aldo Rossi is widely celebrated and considered to be the greatest Italian architect of his time. A leading exponent of the postmodern movement, his melding of primary shapes and geometric patterns bestowed upon the world some of the most evocative works of architecture of the second half of the 20th century.
Later in his renowned career, he turned his attention to somewhat smaller scales by designing a series of coffee makers for Alessi, a company leading in Italian design and specializing in unique, high-quality kitchen utensils.
La Conica
Originally launched in 1983, La Conica possesses all the charm of contemporary architecture in the form of a coffee maker. A timeless icon, La Conica has a polished stainless steel body and a base made of copper. The new Bacha Coffee limited edition La Conica is easy to distinguish by its stunning gold handle — unique to the Bacha Coffee edition — and is a sophisticated object, characterised by essential geometric forms that give rise to a functional tool with which one can prepare and serve coffee.