Our brands span affordable luxury gourmet
lifestyle, dining and retail categories
Every day, our connoisseurs strive to achieve excellence of creative expression and emotion. Our arbiters of taste traverse the globe in search of unique discoveries that will enthral today's discerning consumer.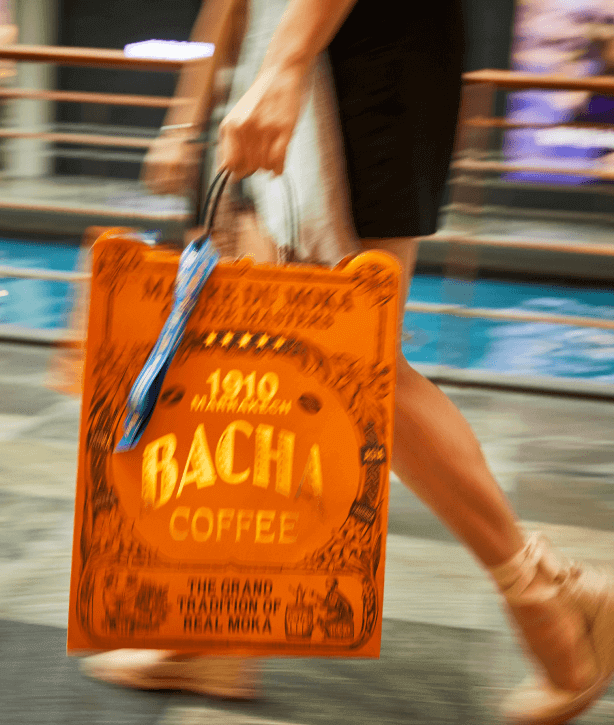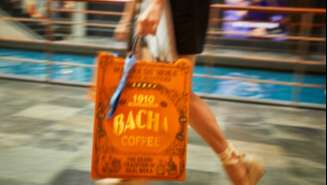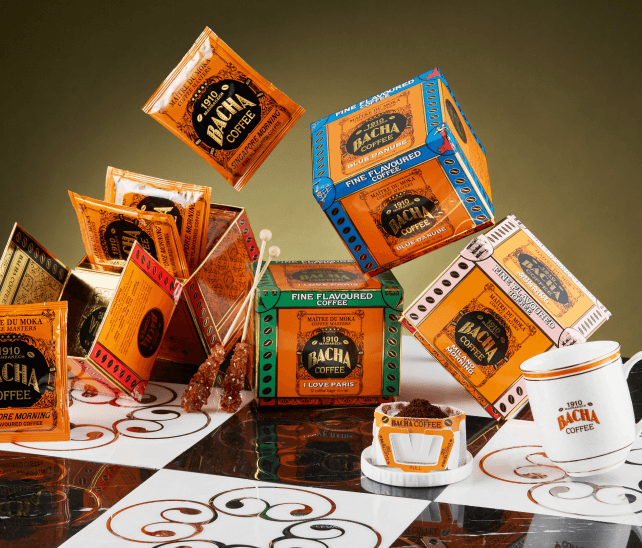 BACHA COFFEE
Bacha Coffee is a legendary coffee brand established in 1910 in Marrakech. Celebrated for its product excellence, impeccable and stylish service and exquisite interiors, this historic institution is a place where tradition continues to meet elegance and style.
Bacha Coffee is now a global concept with exclusive Coffee Rooms, Coffee Boutiques, Coffee Bars, Travel Retail and Takeaway Counters as well as an international wholesale distribution network available to professionals. Bacha Coffee attentively overseas each coffee from cultivation to bean selection with a commitment to exclusively sourcing single origin 100% Arabica coffees from the most consistent and well-reputed producing countries. Bacha Coffee artisanal roasts bring out the individual qualities and complexities of each coffee while fine flavoured, fine blended coffees and naturally CO2 decaffeinated coffees offer customers an unparalleled selection.
DISCOVER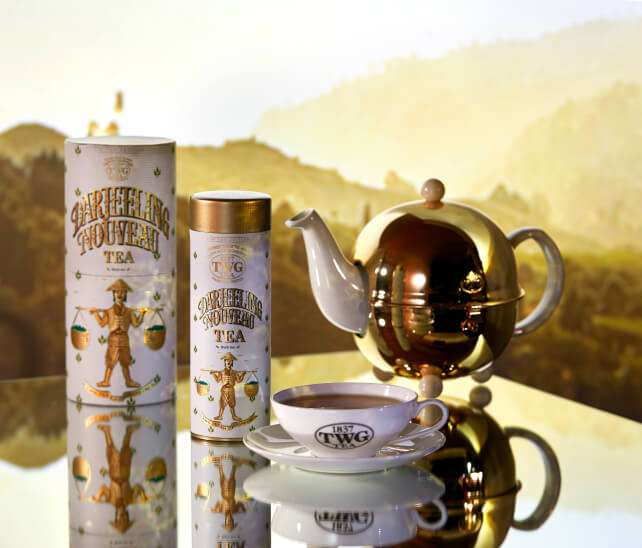 TWG TEA
TWG Tea is the finest international luxury tea brand with a broad global appeal, strategically headquartered in Asia at the epicentre of the tea producing region. Founded in 2008, TWG Tea has rapidly gained recognition and established itself as the finest luxury tea brand in the world with an extensive tea collection of unsurpassed quality.
TWG Tea sources, blends, designs, manufactures, packs and distributes the finest quality loose and packaged teas, teabags, tea accessories, tea infused patisseries and gastronomy through Tea Salons, Tea Boutiques, Shop-in-Shops and Airport Boutiques, as well as through a network of wholesale luxury hotel and fine dining restaurant customers in over 40 countries throughout Asia, the Middle East, Africa, Australia, North America and Europe.
DISCOVER