21 June 2022

Umayya Unveils its New Concept of Levantine Gastronomy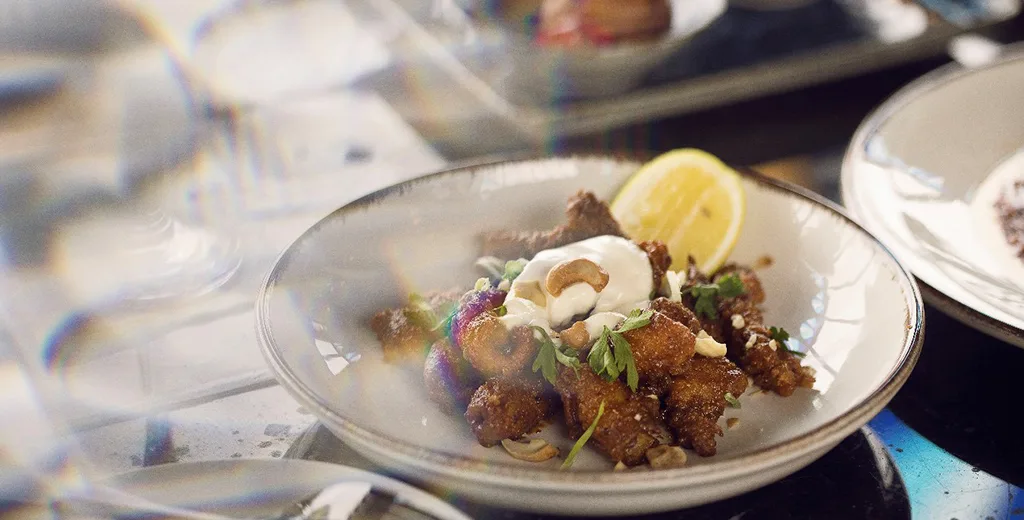 After having made taste buds dance at the crossroads of Moroccan, Lebanese, and Turkish culinary cultures, Umayya inaugurates a new destination featuring Levantine gastronomy inspired by street hawkers. In recent years, this colorful and sun-drenched cuisine of the Eastern Mediterranean has seduced gourmet palates with its blend of harmonious spices, and fresh and healthy ingredients, and is already a huge success in street food formats around the world. At the same time friendly, exotic, urban, healthy, and gourmet, it is now on the menu of more classic restaurants under the impetus of star chefs of social networks or authors of successful books on fine cuisine. Brought up to date, it now offers a global culinary experience combining food, atmosphere, and history that arouses the enthusiasm of a new generation of foodies as eager as they are anxious to eat well.
Healthy gastronomy for gourmet palates 
If the gastronomy of the Levant – Israel, Lebanon, Palestine, Jordan, Iran, Syria … – has experienced a real craze in recent years, it is because it highlights tasty and healthy foods. Vegetables, olive oil, aromatic plants, fresh herbs, seeds, legumes, and few sauces, are all ingredients and arguments that seduce gourmets concerned about their well-being. Diverse, generous, and colorful (before eating with your mouth, you start eating with your eyes), the cuisine of the Levantine region also stands out for its compatibility with vegetarian and vegan diets, two food trends that are very popular today. Also very focused on sharing, it is distinguished by the wide variety of dishes, whether starters, main courses, or desserts that are eaten mainly with your fingers. At a time when ambiance, visuals, and concept are just as important as the kitchen itself, this new trend made in the Middle East proposed by Umayya deliciously shakes up the codes of the art of living, culinary art, and the arts of the table in Casablanca.